Providing Your Dreams Innovative Solutions
Callbell provides the tools and knowledge to restaurant operators to make their locations more profitable.
Callbell works with independent restaurant operations, restaurant groups and chains. We understand that each level of growth has its challenges. Our goal is to help you grow to the next level from one location to one thousand — building sales and profits along the way.
Organizational Development
Objective
To increase your organizational effectiveness and organizational health, through planned interventions in the organization's processes or operations.
Organizational Development and Strategic Planning
OD is a planned process of developing an organization through its different stages of its lifetime: startup, growth & maturity.
Strategic planning helps provide an organization with an intentional and focused way to arrive at decisions and actions that will guide what it does and why it does it.
Work Methodology
– Define and formulate the organization Strategy, Scorecard and the goal of having such a management tool within the organization
– Defining the organization's KPAs as a main step to define the Structure and Job Descriptions
– To have every individual understands clearly his Job Description
– Developing & communicating strategic objectives to each department and having the department's head cascades these objectives to his team members
– Defining the basic processes & workflows and implementing accordingly
– Testing and tuning by continuous reporting and follow up
Deliverables 
Stating & communicating the company's mission, vision & values
Formulating the company's strategy
Defining the company's structure, KPAs and Job Profiles
Developing a scorecard to link employees' rewards, promotions and raises
Make Your Restaurant More Profitable
Whether you want to unveil a whole new restaurant concept in your market or simply upgrade your menu, Callbell offers a full suite of restaurant consulting services to independent restaurant operators and chains.
Objectives
To have a well-designed study that will increase your visibility on your business financials, operational structure and projected budget.
Scope of work
– Market analysis
– Location cost
– Restaurant seating
– Menu type and average check
– Related business activities
– Work Methodology
Work Methodology
– Market Research
– Defining and approving the study structure
– Identify the pre-opening costs
– Set the company organizational structure and pay scale
– Propose the average expected sales by revenue center
– Identify running expenses, fixed and variable in % of sales
– Present the first draft
Deliverables
Clear business Plan with a Financial Projection that includes:
Market analysis, Market penetration strategy, Project Capital Budget, Sales Projection, Labor Cost, Expenses Assumptions, Detailed P&L, 5 years P&L, Break-Even P&L
Objective
To create a new concept or add a unique "Dimension" to the existing brand by providing it with a "personality" and create a sustainable brand experience that best expresses that "Dimension" in architectural space and through all communications channels.
Scope of work
– Concept research
– Concept Description
– Mood Board
– Estimated Project Cost
Work Methodology
– Researching & developing the concept idea
– Presenting the concept platform, mood board & menu concept
– Drafting the estimated project cost
– Projecting the estimated timeline for implementation 
Deliverables
– Concept idea and description
– Mood board and menu concept.
– Estimated Project cost 
Objective
To reflect your concept in your recipes and plate presentation and meeting your financial goals and
customer satisfaction.
Scope of work
– Menu Structure (Food & Beverage)
– Raw Materials & Approved Brands
– Serving plates
– Kitchen & Bar Staff Training
– Preparation, Plate Presentation Manual
– Menu Application Process
We aim through our branding to establish a significant and differentiated presence in the market that
attracts and retains loyal customers.
Visual Brand Identity
a- Final Logo Design
b- Final Brand Colors.
Methodology
We will demonstrate in a presentation 3 distinct options for the overall branding concept. Each option will show the identity concept and examples of its application on different corporate and marketing quality for print and company use.
Mobile Application for Food Industry
Looking For Restaurant Mobile Apps? We provide Mobile Apps for Restaurants, Food Ordering Mobile Apps and online Food delivery App for Food Industry …
Pre-opening Project Management
Objectives
To open the project on time with the required specifications as planned while meeting the budget set.
Scope of work
– Budget & Planning
– Facility, Equipment Layout, Furniture & Fixture
– Branding | Printings & Packaging
– Menu & raw materials
– Hardware | Software
– Suppliers
– Employees: Assisting in recruitment & training
Work Methodology
– Prepare the pre-opening budget & approve on the interior design
– Complete the menu development, costing and pricing
– Identify the restaurant layout, furniture & fixture
– Identify the kitchen equipment & layout
– Choose and implement the POS software
– Finalize related branding/stationary materials
– Source products and finalize suppliers' deals
– Assist in recruiting & training people
Franchise Development Program
To develop a franchise system that will help your company expand while maintaining brand image and quality.
Scope
– Franchise criteria
– Pricing
– MOU
– Franchise agreement
– Branding
– Locations Architecture
– Operations systems and manuals
Work Methodology
– Developing all systems, standards and manuals: F&B, Operations, Training, Equipment, POS
– Setup the franchise pricing strategy and structure
– Develop the franchise supply chain infrastructure
The purpose of this proposal is to represent Management in supporting international expansion specifically in the specified region. With 6 years of experience in the middle east market and a combined team experience of over 100 years in hospitality management and a proof of success with the top brands in Lebanon and the middle east, CALL BELL is your right partner to enter into the hospitality field.
Creating net value, building a competitive infrastructure, leveraging worldwide logistics, synchronizing
supply with demand and measuring performance globally.
Scope of work
– Suppliers
– Production planning and scheduling
– Warehouses or Distribution Centers
– Products
– Packaging
– Logistics
– Inventory levels and turnover rates
Human Resources Management System
HR is the management of an organization's workforce, or human resources. It is responsible for the attraction, selection, training, assessment, and rewarding of employees, while also overseeing organizational leadership and culture, and ensuring compliance with employment and labor laws.
Scope
– Personnel aspect: system related to recruitment, planning, training and performance appraisal of people
– Policies: employment, attendance & leave, benefits, performance management
– Pay scale and labor cost
– Performance management system
Deliverables
– Policies: employment, attendance & leave, performance review, grading
– Processes: recruitment, training, payment, promotion, termination
– Grading System
– KPAs and Job Descriptions as per the structure set
– Training Programs
To ensure accuracy of financial reports and analysis leading to sound business decision-making
Scope
– Financial reports: feasibility studies, income statements, cash-flow reports, budget, detailed cost of goods sold.
– Accounting structure and reporting
– Cost Control structure and reporting
– Control Policies: POS, payments, discounts, cash handling, inventories…
– Pricing strategies
Operations Quality Control
To evaluate your Restaurant performance compared to standards set and implement necessary action
plan.
Scope
– Operations standards: operations guidelines, service, recipes,
– Restaurant appearance
– Restaurant set up & service
– Food quality: Plate presentation, items shelf life, food temperature
– Food Safety: Hygiene audit
– Equipment status: Cleanliness, technical status …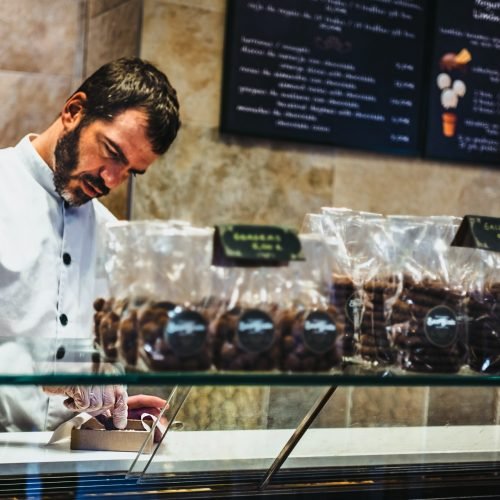 WHAT WE DO
Recent News & Press
March 30, 2020
How Restaurants Around the World are Still Tingling Your Taste Buds!
Just like any worker in any other field, restaurant employees have their own jargon to communicate with. A cover to a restaurant employee means a customer, shopping is known as sourcing, and cocktails are known as cocktail programmes.
February 28, 2020
5 Ways to Deliver Excellent Customer Service at Your Restaurant
For any restaurant owner, spectacular customer service is essential to the restaurant's success. The question here is, how do you, as a restaurant owner, deliver excellent customer service at your restaurant?
February 28, 2020
Proven Strategies to Maintain Restaurant Service Standards and Win More Customers
One of the most fundamental prerequisites for creating a successful restaurant business is to be able to constantly deliver a standard service to all your customers.
CONTACT OUR EXPERTS
Thank you for your interest.
How can we help?
Looking for solutions? Leave us a note and we will get back to you as soon as possible.